Many of our labels are now produced digitally and therefore Acorn Print can apply any numbering sequence such as:
Sequential numbering
Bar codes
Batch Numbers
Telephone and Address
Whatever your numbering needs for your labels, please do not hesitate to contact and we will be happy to discuss your requirements.
Huge Choice of Materials & Colours
Whilst many printed labels are offered only on one type of material, here at Acorn Print there are no such limitations.
Popular choices include gloss or matte paper and polypropylene.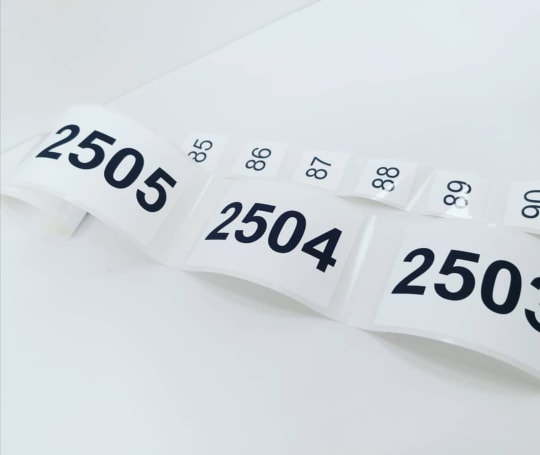 You will need your start number and end number, and any specific requirements.
Expert help available - Please send us an email to info@acornprintlabels.co.uk or give us a call on 01606 782675
Many people sell labels but very few are able to match our experience when it comes to more complex jobs, such as the below example with variable and fixed data, full colour and perforation: