Maintain integrity and prevent contamination. Acorn Print are the UK market leaders in packaging seal solutions, supplying tamper evident seal labels for packaged products used by many British high street chains. These seals are used to maintain the integrity of customer's products, preventing both pilfering and contamination of the contents of any package, which could be compromised without the application of one of our seals.
Acorn Print manufacture millions of seals for our customers. The 'hot favourite' in terms of sales to our clients are definitely our clear 'dumbbell or 'dog bone' seals. Our customers tell us these are extremely useful for sealing packages with corners, on boxes, jars and bottles with lids, packages with awkward lips or edges etc. and are commonly used for chocolate boxes, jewellery boxes and food packaging. The clear tamper seals are manufactured using hard-wearing, clear 'invisible' polyprop material but can be produced in a number of colours to suit your product. Another popular favorite are the eco-friendly tearable paper tamper labels.
Your seals can also have text or artwork printed on them if you require and can be produced so that they tear if any attempt is made to peel them off your product. You can choose from peelable tamper seals, perforated tamper seals or paper tearable paper tamper seals , all in which can be cut to any shape, with any print and at any size.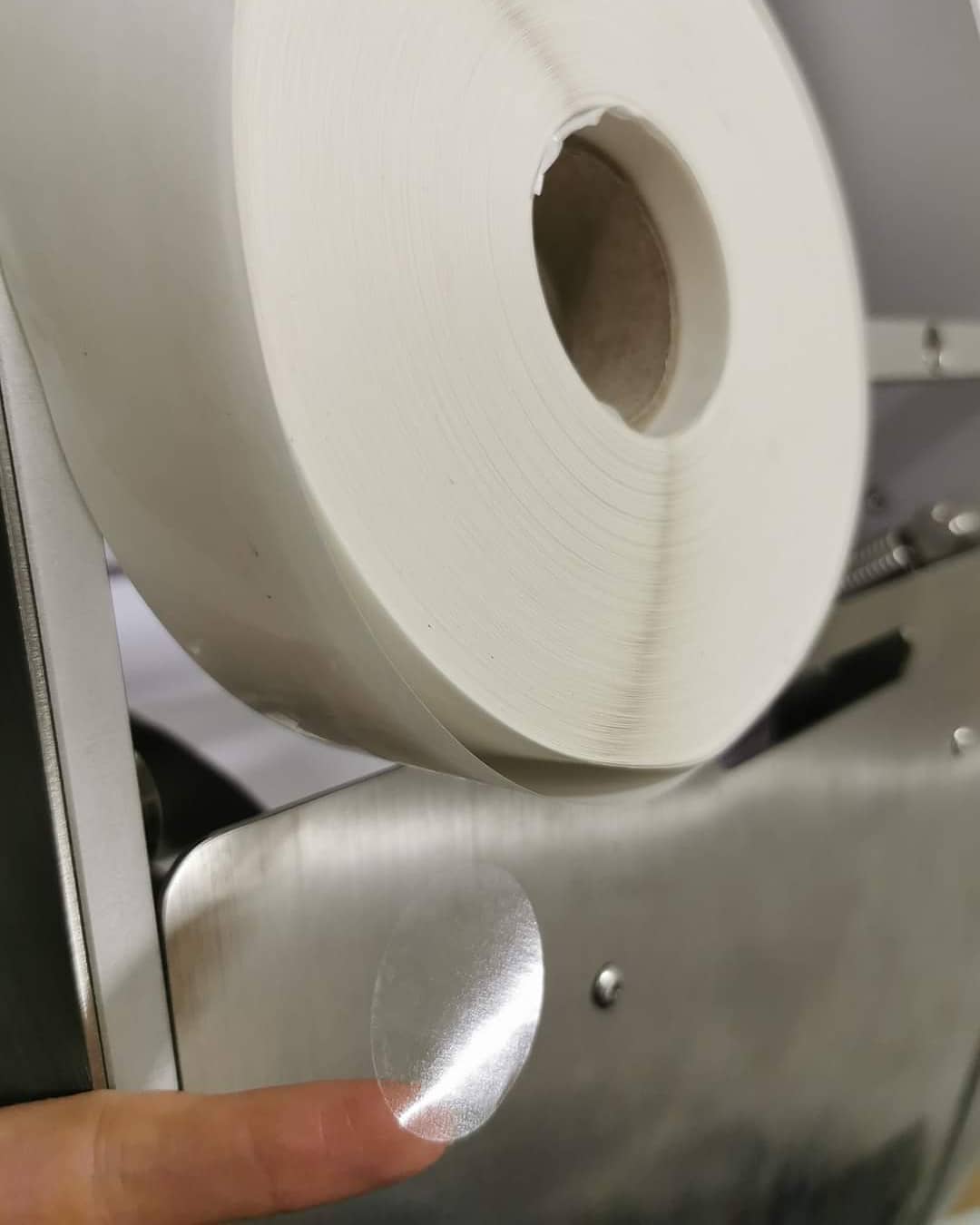 All of our seals and labels can be produced in either peelable, permanent, extra permanent or special strength adhesive, so there is always an option to perfectly suit your packaging requirements. For more information, send us an email to info@acornprintlabels.co.uk and we will be happy to help!
Super Strength Dog Bone and Security Labels
Off the shelf options available or custom designed to meet your needs, including extra sticky labels.
Acorn Print Labels are one of the largest suppliers of such labels in Britain, supplying many companies who in turn supply to the major retailers in the UK and abroad.
We have a huge amount of experience in this product area.